Yes, I said it. Coaching is boring, 
It's become an industry that is saturated with a lot of people "trying" it. While they keep their job or rely on their spouse to pay the bills. 
There it is, the real truth of the industry right now. 
I LOVE being a Coach and I have a really nice track record of successes. The act of coaching is NOT boring, the word is becoming overused and it is lacking OOMPH, as my mother used to say.
Why I continue to coach is the TRANSFORMATION that my clients experience from being in my coaching programs. 
Transformation is NOT boring and it is the result of coaching, at least for those that are willing to take 100% responsibility for their life and their results. 
I am passionate about transformation and coaching because there are a LOT of people in a LOT of pain, walking around tolerating work, clients, people, and pain from the past. They are SO busy making sure it all LOOKS good, that they have forgotten what it feels like to REALLY experience true freedom from pain and the past.
LIFE is too short to stay STUCK.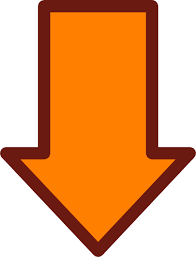 One of my clients, Michelle Andersen, has been coaching with me off and on for quite some time. The other day I came across the first testimonial she did for me back in 2013. Then I went to the one that she did this year. 
THAT is transformation. She went from wearing t-shirts and digging holes for her landscape company to creating and managing multiple companies and making a 4 hour work week for one of them! She is a walking transformation and is no longer "A professional victim"(her words)! 
Life is too short to stay STUCK.
Don't waste one more day tolerating.
I have a few more spots open for my private coaching and I would love to hear from you!
Cheers to your transformation!